As we began to write our first article in our new series, we realized we needed to take a further step back and start at the most basic level of web presence: Domain Names. There are countless articles and even entire websites that cover this topic in great depth, however, we would like to address some of the common questions we hear frequently from our clients. As the internet continues to grow, domain names have become an important and valuable asset to businesses and organizations, but there are still many questions surrounding the topic.
First, let's establish what a Domain Name is…
A domain name is your visible address on the internet where people, clients, and customers have an easy-to-remember way to find you. Like real estate, it is the digital "location" of your online marketing efforts. Without a domain name, your website would exist at an IP address (a series of numbers and periods) and would be much more difficult for people to recall. Imagine if you saw a commercial that said, "Go to 198.41.204.183 to find out more about our business." It's likely that no one would remember to visit you at that series of numbers. Having a domain name makes it much easier for people to find you and also provides a way to broadcast your business name via website address and corresponding business email accounts.
When we begin a web development project with a business or organization, we discuss the current status of the domain name. Depending on the nature of the project, we either help set up a new domain and ensure all ownership belongs to the right parties or, more often, we aid in any necessary clean-up of existing domains. Here are the most common clean-up scenarios we encounter:
"I have a website, but I didn't actually buy my domain name!"
Having a domain name is a critical part of any business' online marketing plan and it should always be the responsibility of the business to register and pay for their own domain name. Many new clients discover that their domain name was originally registered by a person or organization "for" them and they are not listed as the domain owner. If you are unsure if you own your domain, Whois Lookup and Go Daddy are a couple sites that you can look into.
Searching for your domain name on these sites will help you determine if you or someone else is the legal owner of the domain. In examining the results, look for a few key pieces of information:
Registrar – This is the website or business that the domain is registered with (and is used to manage the domain name).
Registrant Name – This is the Legal Owner of the domain name.
Admin Name – This is the contact for renewal and billing notices from the Registrar.
Tech Name – This is the technical guru's responsible for ensuring the domain is pointed to the correct web host (more on web hosting in our next blog post)
Registration Expiration Date – This is the date that the domain name expires and is again on the open market!
If you find out that you don't own your domain name there are a couple things that need to be done:
Contact the Registrant of the domain name and let them know you would like to transfer it to your account.
Initiate a Domain Name Transfer or an Account Change through a registrar. (A registrar is a company that manages the reservation of internet domains. Some common ones you may have heard of are GoDaddy and Network Solutions.)
If you are in this situation and are unsure exactly what to do, please consult us. It is very common for us to guide clients through the process of domain name transfers. We can't stress enough the importance of owning your domain name and handling it as part of your business assets. Once everything is set up correctly, domain care should be simple and cost no more than $15/year at the most.

"My domain is expiring in 2 days and I can't log in!"
Lost credentials are another situation we run into often. After a client has registered a domain and when the time comes to renew, the login credentials are nowhere to be found and the business is at risk of losing their ownership of the domain. If ownership of a domain name expires, the website will not display and any email accounts will no longer work.
How not to store your domain registrar login credentials!
We come across this scenario far more often than you think and want to highlight the importance of making sure
all contact information is in your name,
all contact information is up to date, and
that you have stored your login credentials in a secure and memorable location. The registrar will need to reach you by email for notification of any important actions you need to perform in your account, like updating an expired credit card or renewing your domain name.
In both cases, the worst outcome would be complete domain expiration, meaning you lose ownership of the domain and face the possibility of it being purchased and put up for sale by another entity! A high price for a predicament that can easily be avoided by ensuring you are the owner of your domain name, registration is up-to-date and you have login access at all times.
The moral of the story: your domain is a responsibility that cannot be taken lightly. Professional guidance may be of great value to help avoid costly mistakes.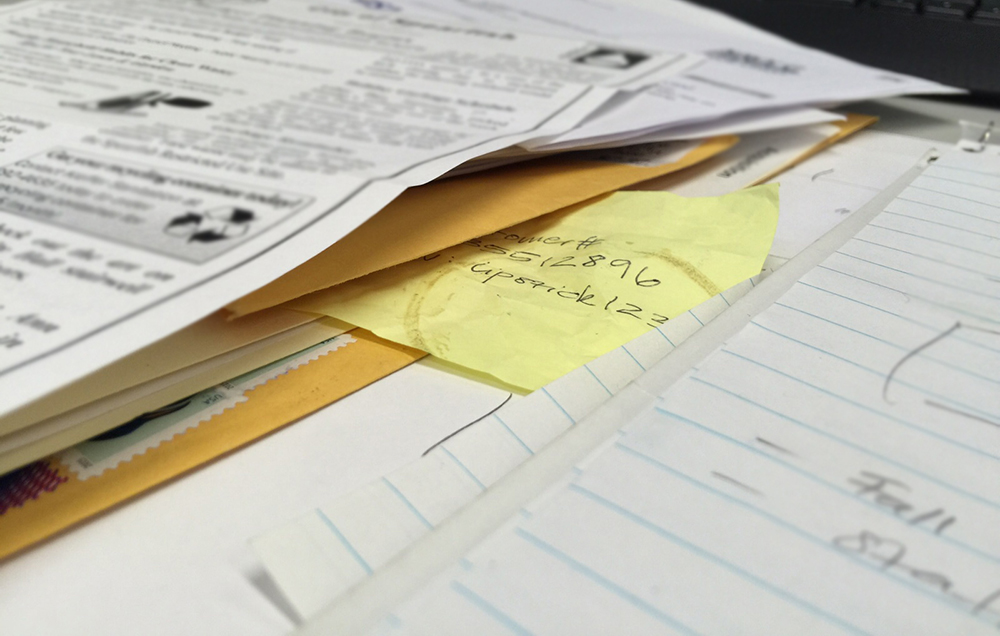 Next, we will look at the (much anticipated) topic of Web Hosting - most business owners know they are paying someone for it, but are not necessarily sure what it is or what to consider when looking for a hosting provider. We look forward to sharing more information with you soon!