Cosmos Mystery Area Responsive Website Launches
Memorial Day weekend heralds the start of summer and tourist season in the beautiful Black Hills. And, just in time for this big weekend, we proudly announce the launch of the new, responsive Cosmos Mystery Area website.
Anything visitors need to know about this crazy, fun place can now be found no matter what device is used.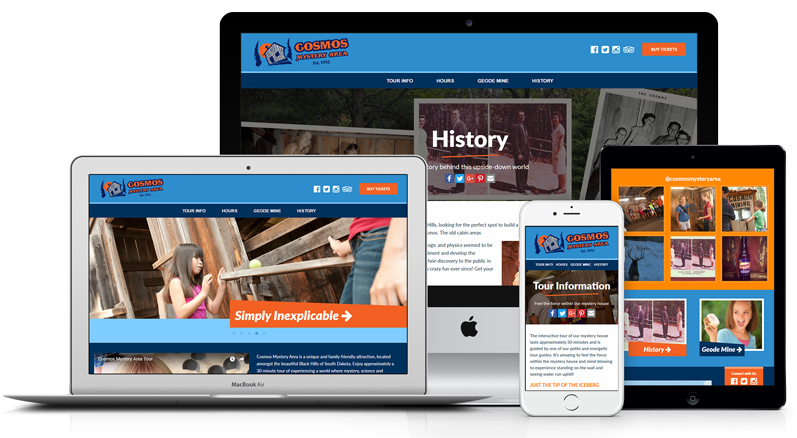 Also, be looking out for their new rack card! However, be forewarned, EVERYTHING is topsy-turvy on it, just like the Cosmos…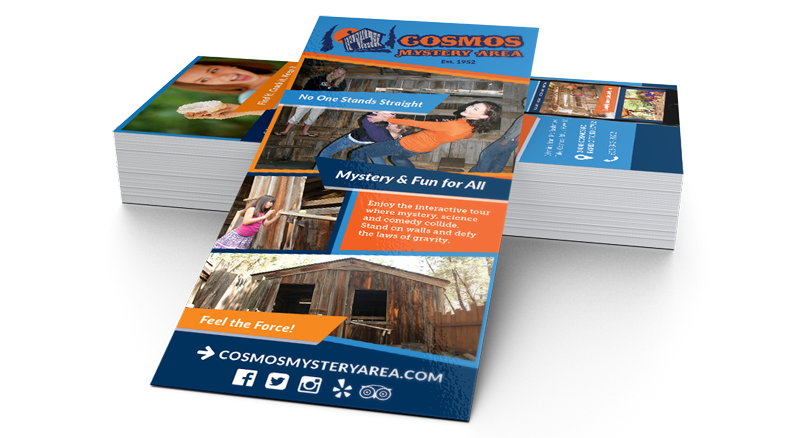 Read more about the project on our client case study or go straight to the new Cosmos website.
And, enjoy your weekend!